Albert I Monument
A majestic memorial in honor of King Albert I and the Belgian troops during World War I. This monument is not only a symbol of national pride and remembrance but also offers a unique view of the surroundings. What to Expect at the Albert I Monument?; - Historical Significance: The monument honors King Albert I, known for his leadership and ...
Lighthouse Nieuwpoort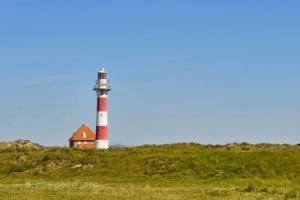 The Lighthouse of Nieuwpoort, It was first built in 1881. This tower was destroyed in October 1914, during the war. It was rebuilt in 1923, this one was also destroyed by the Germans in 1944. The current lighthouse dates from 1949. The lighthouse is not open to the public and it can't be climbed. Characteristic Name: ...