Food and Beverages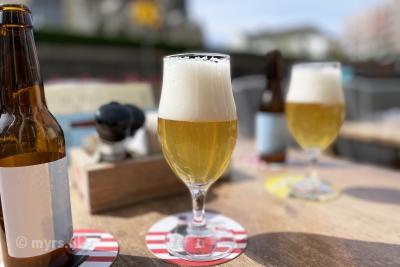 Clearly you can eat excellent seafood everywhere in Nieuwpoort, catch-fresh because fresh fish are landed in the port of Nieuwpoort and sold immediately. But the restaurants in Nieuwpoort represent a broad range of cuisines. You will find the largest concentration of restaurants on the esplanade: the Zeedijk.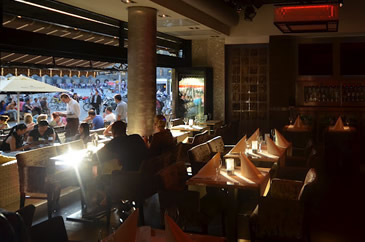 For many people it is one of the greatest luxuries: not having to cook. With the holiday feeling fit it also nice to sit down in a pancake house, a restaurant or a cafe. will be no problem to the eating place of your choice to find, because we are rich with restaurants for every budget and every kind.
For a list with information and opening hours of each restaurant , we refer to the website: Resto.
Cafes and terraces
Thirsty after a hot day? Tired of a trip? Or just fancy a drink? Does not. Throughout the day you can be whatever you want good drinks, soda, beer, cocktails, etc.
Ironing just down on one of the many terrace cafes or in the center of Nieuwpoort. Enjoying the sun, or in the shade or out of the wind. Or opt for a while out. Enjoyed at the bar or around the table. With friends or just to meet other people and make new friends. Enjoy the atmosphere and the charm and pamper yourself into the wee hours. Thirsty or not thirsty!