Museum Paul Delvaux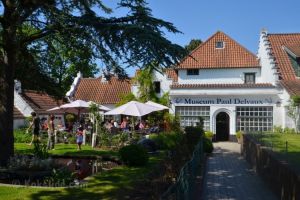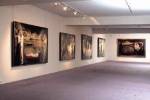 Away from the crowd you can find the heart of the coastal Flemish art. In the midst of the Sint Idesbald living area one can get an insight into the life of artist Paul Delvaux (1897-1994). The doubter eventually went along with the foundation and the museum. Nowadays we may count ourselves lucky that the foundation and the museum exist.
Inside the museum visitors can enjoy the beautiful paintings and drawings of various periods, as well as several object which he used as inspiration for his works. Moreover the visitor will get an insight into the life of the artist himself by a beautiful photo exposition. Let yourself be fascinated by the typical works of Paul Delvaux.
Furthermore Museum Paul Delvaux is near the following sights: Abdijmuseum Ten Duinen 1138 (±1,4 km), Plopsaqua (±2,5 km) & Plopsaland (±2,8 km).
For information:
Paul Delvauxlaan 42, Sint-Idesbald
tel. +32 585 212 29
web.
Website