Lighthouse Nieuwpoort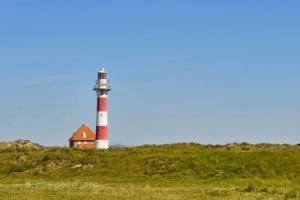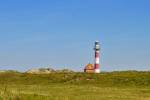 The Lighthouse of Nieuwpoort, It was first built in 1881. This tower was destroyed in October 1914, during the war. It was rebuilt in 1923, this one was also destroyed by the Germans in 1944. The current lighthouse dates from 1949.
The lighthouse is not open to the public and it can't be climbed.
Characteristic
Name: Nieuwpoort
Built: 1949
Tower height: 29,0 m
Light height (above sea level): 28,0 m
Floors: 4
Stair treads: 172
Manned: No
Open to the public: No
Furthermore Lighthouse Nieuwpoort is near the following sights: Jachthaven VVW Nieuwpoort (±1,7 km), Rederij Seastar (±2,0 km), Kinderboerderij De Lenspolder (±2,4 km), Miniature Golf Sunparks Oostduinkerke (±2,7 km) & Aquafun Oostduinkerke (±2,7 km).
For information:
Oude Zeedijk 2, Nieuwpoort