History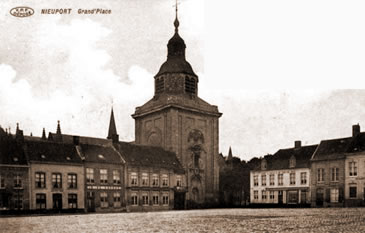 The seaside tourism found its entry to the Belgian coast only from the beginning of the 19th century. A trend from England, following the example of several other resorts. It were the English who introduced the healing sea bath culture to the Belgian coastline. The sea was tremendously popular among the upper classes (nobility and young industrialists), who visited the coastal towns for a cure as well as society amusement. The resort tourism developed in Ostend for the first time. It was because Ostend had a good rail link to Brussels and Cologne. Furthermore, the city was also easily accessible to (mainly English) tourists thanks to the Ostend-Dover ferry line.
Seaside Tourism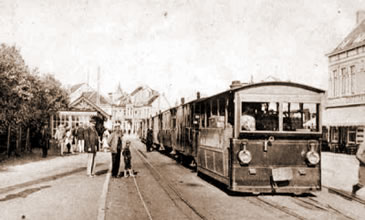 Subsequently seaside tourism also developed in Nieuwpoort, although more moderately. The first national and international summer guests arrived for the healthy sea baths. New train and tram links lure tourists and investors. The people began to see that there was money to be made in the rising tourism industry and the first hotels opened their doors. Even before the First World War, the villages grew into real seaside resorts.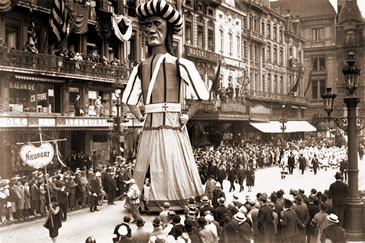 After the war, the number of seaside visitors increases. Sunbathing is also popular now. The introduction of paid leave makes it possible for the Belgian middle class to go on vacation as well. Companies build villas, bungalows and various entertainment. The local fishery makes more and more room for the tourism and catering industry.
After the Second World War a reconstruction followed that formed the foundation for the resort of today. After 1945, mass tourism creates jobs and causes a considerable population increase, with new owners, personnel, shopkeepers, restaurant and café owners. Bungalows take the place of hotels.
Nieuwpoort continues to grow, even when the Belgians massively go on vacation abroad from 1960. The hotel rooms are halved, but the number of apartment buildings and villas are rising. The traffic calmed coast is now reserved for walkers, cyclists and skeelers. Summer remains the peak season, but winter and weekend tourism is also attractive. Tourism rose sharply in the following years. is continued to grow into a modern resort where it is now great to live, work and relax.